Payment Methods

We accept Visa & MasterCard debit/credit cards, Online Banking via all major local banks, including eWallets eg: Touch 'n Go eWallet, Boost, GrabPay & more...!
Your details are safe with us as we take security very seriously indeed.
Upon checking out your order, you will be directed to iPay88 payment gateway payment page.
Kindly make payment immediately via the iPay88 popup page to secure your order.
All orders will be automatically deemed as void if you leave the iPay88 popup page.
Please do not click "back", cancel or refresh at any point as it will mean payments are not synced on our server, and your order may be cancelled.
Payments made via iPay88 are verified automatically by iPay88.

Please note that by adding item(s) into your cart, it does not signify you have successfully purchased the item(s). Item(s) is only secured upon submission of payment.
You will then receive an order confirmation email if the order is placed successfully.
If you have any clarifications, kindly email us at sales@hutzfashion.com or contact us at FB/IG @hutzfashion.
How to make payment with your eWallet?
You may select your desired payment method when you enter iPay88's payment gateway after you proceed with CONFIRM ORDER.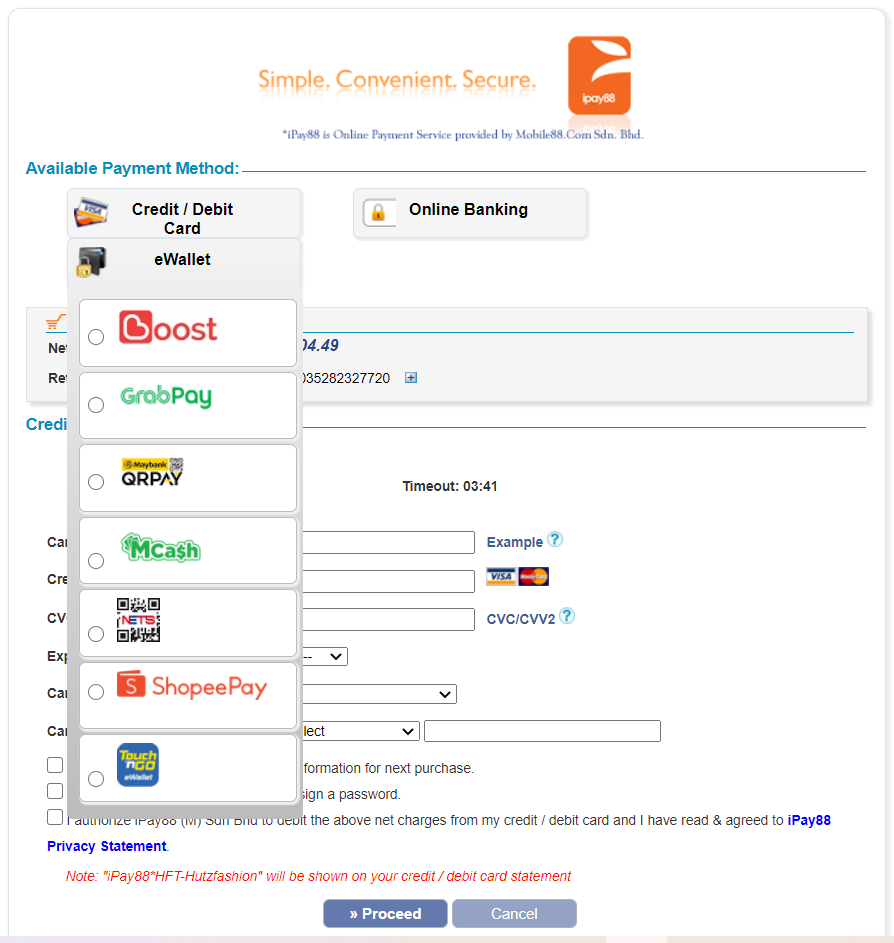 Can't make payment via TnG eWallet / Boost / GrabPay?
If you are facing an issue when making payment via TNG eWallet / Boost, it's most likely due to your phone has Block Pop-ups function turned on.
Kindly turn off Block Pop-ups temporarily to proceed your payment as shown below.